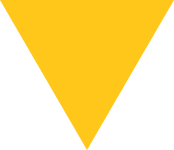 Welcome to our blog! Here, we will be discussing the latest trends in digital marketing and how to use them to your advantage. We will also be providing tips and tricks for optimizing your website for search engine optimization (SEO) and other digital marketing strategies. Additionally, we will be discussing the latest news and updates in the digital marketing world, so you can stay up-to-date with the latest trends. Finally, we will be providing case studies and success stories from our clients, so you can learn from their successes and apply them to your own digital marketing efforts. Thanks for visiting and we hope you find our blog helpful!

Measuring the success of your digital marketing strategy is crucial for driving meaningful results. Here are 5 useful tips to...
Read More
Subscribe To Our Newsletter
Sign up for our newsletter to stay up-to-date on the latest digital marketing trends, insights, and tips. Get valuable information delivered straight to your inbox and take the first step towards achieving your online success.